The Chosen, Faith & You
Why The Chosen is more than just bingeworthy tv.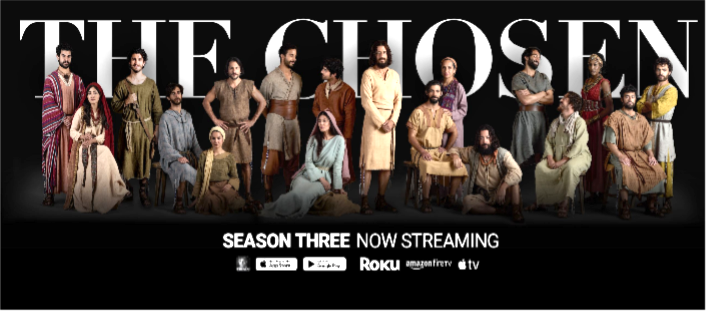 Some might wonder, "Can a hit tv show that has become so popular that it's even available on local antenna tv, really be good for your faith?" In my experience, the answer is a resounding "YES!" As a matter of fact, I have found that watching The Chosen has been one of the most spiritually uplifting experiences for me in recent years. It has made an incredible impact on my personal faith, how I study God's Word and how I minister to others. Before I get into how this has taken place, let's take a moment to talk about what exactly The Chosen is.
What is The Chosen Exactly?
The Chosen is a tv show BASED ON the life of Jesus. I emphasized BASED ON because this detail will significantly impact expectations when it comes to the show. As with any show that is BASED ON actual events, the show does not limit its content to what actually happened. Rather, the actual events serve as the basis for a show that will be fleshed out and developed by the writers.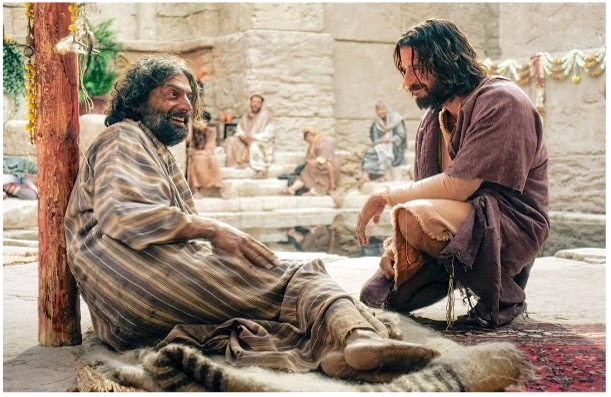 As a result, The Chosen, while based on the life of Jesus, includes a great deal of storyline that is developed by the writers of the show and not found in Scripture. Also, the timing, context and details of events that are drawn from Scripture may be tweaked or adapted to fit the overall direction of the show. With these given realities of a show that is only BASED ON actual events, some might wonder, "Why watch a show that goes beyond what is recorded in Scripture and modifies the biblical accounts?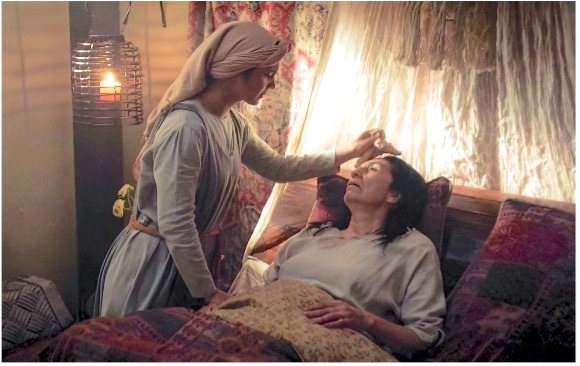 Seeing Scripture In Real Life
Part of why The Chosen functions as a show that is BASED ON the life of Jesus, is that the writers have developed the social contexts of biblical events as well as the personalities and backstories of the characters. While the idea of developing a fictional backstory to a non-fictional character may make some uncomfortable at first, it is really a helpful exercise and beneficial experience. Afterall, when Scripture tells us that Peter had a mother-in-law, Simon was a Zealot and Matther was a tax collector, doesn't that indicate that there is a whole context and backstory to each of these characters? These details given in Scripture are significant and worthy of pondering. The Chosen, as it develops these contexts and backstories, helps us to take note of these details and to see these biblical characters as real people, living in a real place at a real point in history.
The Humanity of Jesus
It's difficult for the limited human mind to grasp the fact that Jesus is both fully God and fully human. This is evidenced by the numerous theological debates in the early church as well as the resulting creeds. Interestingly, however, the challenge for many has seemed to shift. Initially, it was difficult for many to understand that Jesus wasn't just a man, but also fully God. As Christians, living now more than 2,000 years after Jesus' earthly ministry, it seems that it is more difficult for us to embrace how He is not just fully God, but also fully human.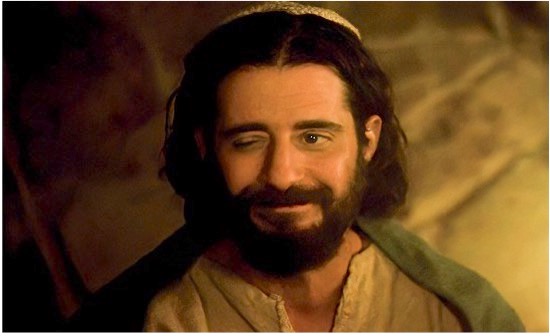 The Chosen does a fantastic job of showcasing the humanity of Jesus. While many movies about Jesus feature an actor that has a unique look or portray Jesus as always acting in a stoic, serious way, different than the average person, The Chosen has taken a different route. Jesus cracks jokes. Sometimes His jokes are even received with a groan like so many "dad jokes" today. He dances, sometimes awkwardly. He laughs. He cries. He gets tired. He enjoys food. He looks, across the board, like a man. He is portrayed in every way as we are, yet without sin. Sounds familiar, doesn't it? The Chosen is helping us visualize the God-man described to us in Hebrews 4:15 and throughout Scripture.
Prompted to Ponder & Discuss
The Chosen often prompts viewers to ask questions like, "How does the way this event is portrayed in 'The Chosen' fit with how it is described in Scripture?" I've asked this myself numerous times and have had many congregants ask me the same question. Sometimes the answer is, "The portrayal in 'The Chosen' very much fits with the biblical account." Other times the answer is, "Based on the biblical account, I don't think I would have betrayed this event the way they did in 'The Chosen.'"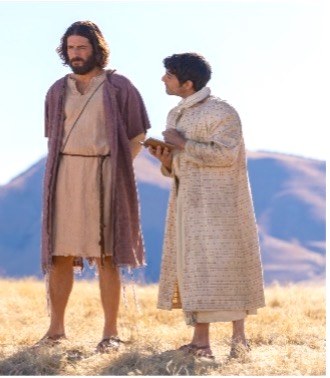 Regardless of the answer, however, this prompting to ponder and discuss is very beneficial. It pushes us to think deeply about the events of Scripture. It sparks lively discussion with others who have watched the show. It drives us back to God's Word to look for answers. This prompt to ponder and discuss leads the viewer to more actively engage with Jesus, His life and ministry as recorded for us in the Gospels.
The Impact
The way The Chosen has helped me see Scripture in real life, brings out the humanity of Jesus and has prompted pondering and discussion has impacted me in an incredibly positive way. Honestly, there is a point in almost every episode where I tear up at what is taking place, even if it's an episode I've watched numerous times. As a side note, I've watched season 1 no less than 12 times and I'm not exaggerating.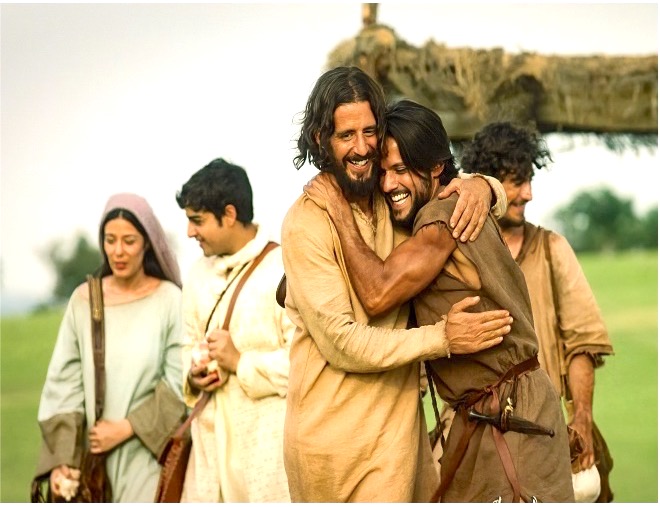 I think it hits me so deeply because, as one other viewer of The Chosen put it, it's now like I'm reading God's Word "in color." The Chosen has helped me to see Jesus as a real person who ministered to real people in our real world. This means, then, that everything in God's Word makes a real difference in our lives today and for eternity. It has helped me to better embrace the reality of Jesus and what He came to do in my everyday life. It has helped me to think more deeply about what we read in God's Word, coming to a better understanding and appreciation of the context and characters. It has equipped me to better help the people I serve to get into God's Word and get God's Word into their lives. My goal, when preaching and teaching, is to bring a message that has accessible depth. The Chosen has helped me to do just that.
If The Chosen has had this kind of positive impact on me, what kind of impact might it have on you? If you haven't done so already, I encourage you to give it a try. As you do so, approach the show with proper expectations, remembering what exactly The Chosen is. If you're looking for a show that sticks only to what is recorded in the Bible, you will be severely disappointed. If you're not interested in exploring potential backstories and contexts for biblical events, then you won't be interested in The Chosen. However, if you'd like to see the Scriptures in real life, embrace the humanity of Jesus along with being prompted to ponder and discuss God's Word, you may find yourself tearing up along with me at just what an amazing, real Savior we have in Jesus.
*All Images Used By Permission from Angel Studios/The Chosen
---
Translate this page into your language
Return to original language with "show original" button at top left.