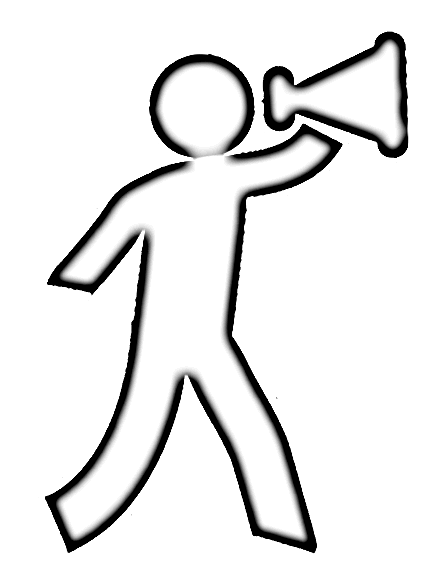 But how can we use it to spread the Gospel?
That's the question at the center of the Christ in Media Institute. Yes, we do spend a lot of time encouraging people to develop their tech skills, since we need to be able to achieve exceptional quality in our productions. We even encourage people to complete productions that express the gospel message in many media. But once these productions are completed, the question looms:
How can we use them to spread the Gospel?
The question recognizes the gap between the Christ-bearing media production on the one hand, and on the other the ears and hearts of those whom we want to hear the life-bearing message.
Here in The Chosen we have a media production (not made by us) that, so far at least in its first three seasons, seems to be carrying a message faithful to Scripture. What are the ways in which we can use this production in outreach to the unchurched?
I'm hoping, in the comments section below, that you can offer suggestions. And if you have tried some of these or other ideas that worked (or that didn't), write about those there too.
Here are some that pop quickly into my mind.
Of course, mention the series to friends, co-workers, and relatives. Make your descriptions intriguing enough that they will want to watch it. Explain that, even for you, it gave you an interesting new perspective on Jesus. Then follow up, see if they did watch it, and keep talking with them about Jesus.
Host a "watch party." Invite people to watch an episode (or two) with you, then talk about what Jesus has done for you (and them). Expand this idea congregation-wide: select a viewing date, and encourage every member who is able to invite someone to their home to watch with them. Debrief this experience at a church event.
This one is more for believers and can be done individually and personally, but it would be a well-spent evening to hold a "Berean Event" at your house. (The Bereans, you remember, were the new church that " examined the Scriptures every day to see if what Paul said was true." Acts 17.11) Have some friends over, watch an episode together, then get out your Bibles and together compare the screen version with the real Word of God. This might become more important in future seasons of The Chosen to make sure it continues to reflect Scripture faithfully.
Those are some ideas. What else comes to your mind? If you have already tried any of these, what happened?
---
Translate this page into your language
Return to original language with "show original" button at top left.