[As I was formatting presentations for this conference, I received word from Pastor Rob Guenther of St. John's Lutheran Church in New Ulm, Minnesota, about his "first annual" Virtual Reality Camp. With his permission I have extracted essential information from his email and present it here as his report. Since the Camp is ongoing during this conference's discussion period, I invite you to check back here again to see updated reports among the comments. — the Conference Host]

We have officially launched our first (annual?) VR camp!! Here are the stated purposes of the camp:
Spread the Gospel
Teach
Train
Laugh
Explore
Envision
Expand
To make it happen I hired three second-year Martin Luther College students. They came up with curriculum, themes, bought snacks, set up the equipment (the hardest part), bought the apps, and are running the camp, troubleshooting with the students, and monitoring what they see (okay... maybe that's been the hardest part... not the monitoring, but figuring out how to do it with multiple Quests). They've even been taking notes to make it better next year and all plan on coming back next year.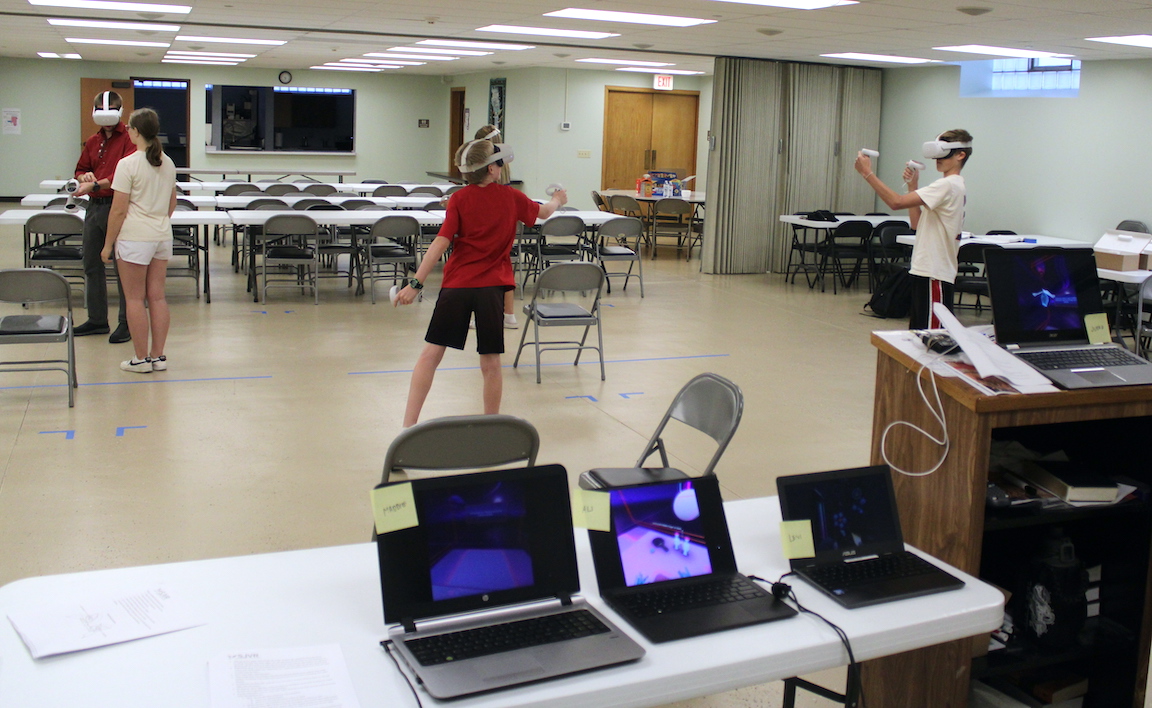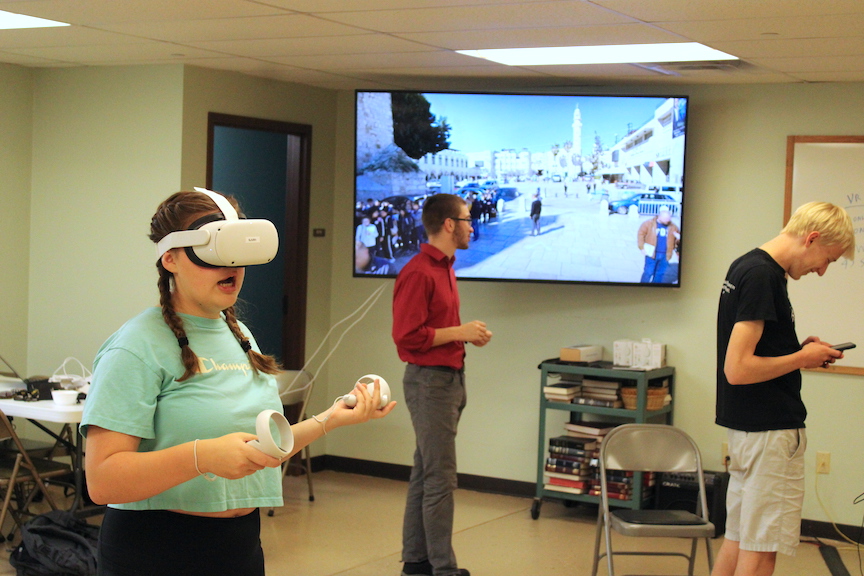 The Camp is running on the first four Sundays in October with the 5th being a play date. Five young people have signed up for the 5-7 p.m. sessions, with two more in a 1-3 p.m. session (we have only five headsets). The first week's focus was "Music," and the second was "Art" — VR Sculpting and (hopefully) 3D printing of their creations. Sunday the 15th is "Science" night. Sunday the 22nd is "Phy Ed."
You can click here to look at the Day #2 Lesson Plan devised by the MLC students.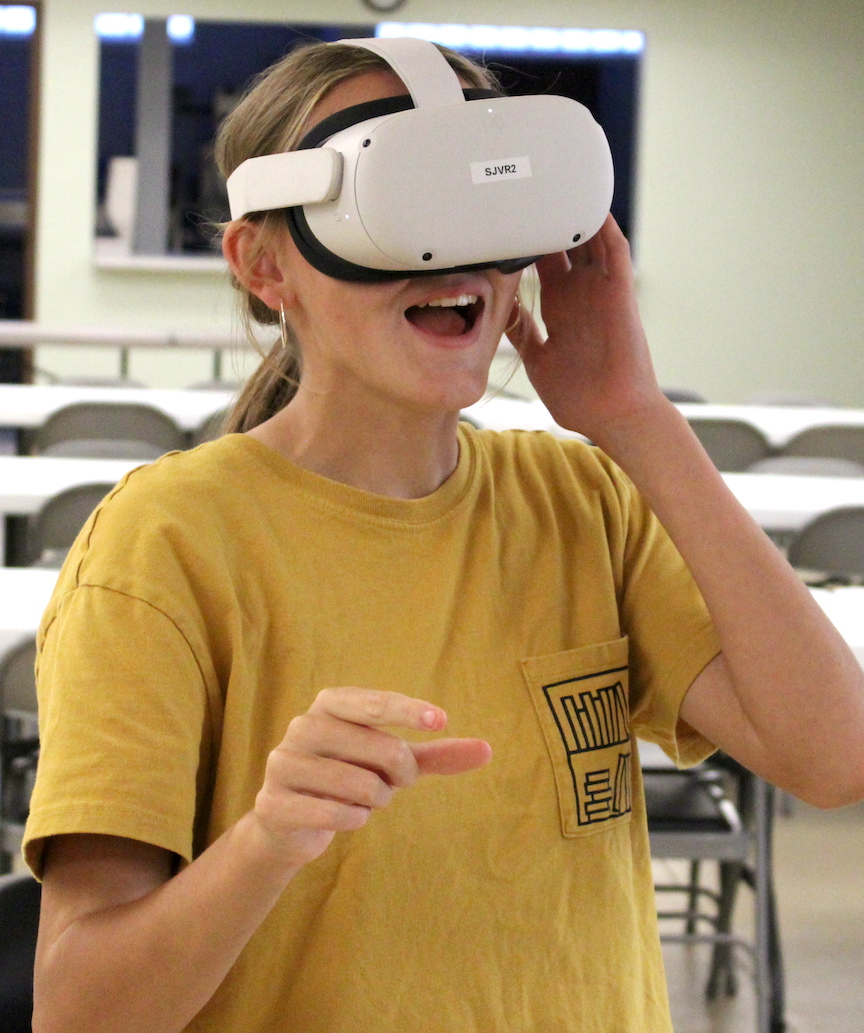 Please comment or ask questions in the discussion forum below. All Camp leaders are available for more private consultation via email:
[Parents gave permission to use the pictures of the students.]
---
Translate this page into your language
Return to original language with "show original" button at top left.